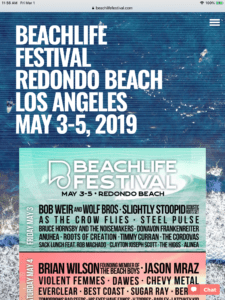 Christian Horvath and Laura Emdee's signing of the CenterCal lease agreement (the "ALPIF") for King Harbor just 35 days before the voters could reject the deal, turns out to be the gift that keeps on giving!  Now mall-developer CenterCal is suing the city (suing you, the taxpayers) for damages for holding the BeachLife festival.  CenterCal insists it has the right to control your King Harbor, based on the agreement Christian Horvath and Laura Emdee signed.
Again, CenterCal insists it spent $14 million based on the agreement (35 days before the voter rejected it?), which is unsubstantiated and clearly a lie.
Besides the $37 million of your money already wasted, Christian Horvath and Laura Emdee's bad judgement will continue to haunt and burden you for some time to come!  And now they are up for re-election!  Send in your ballot today!