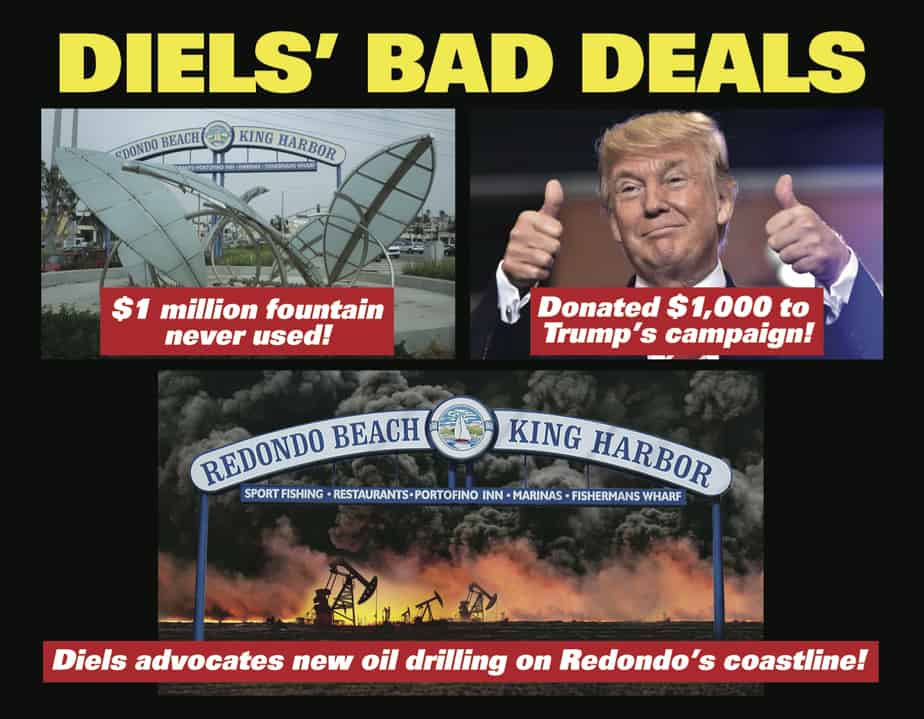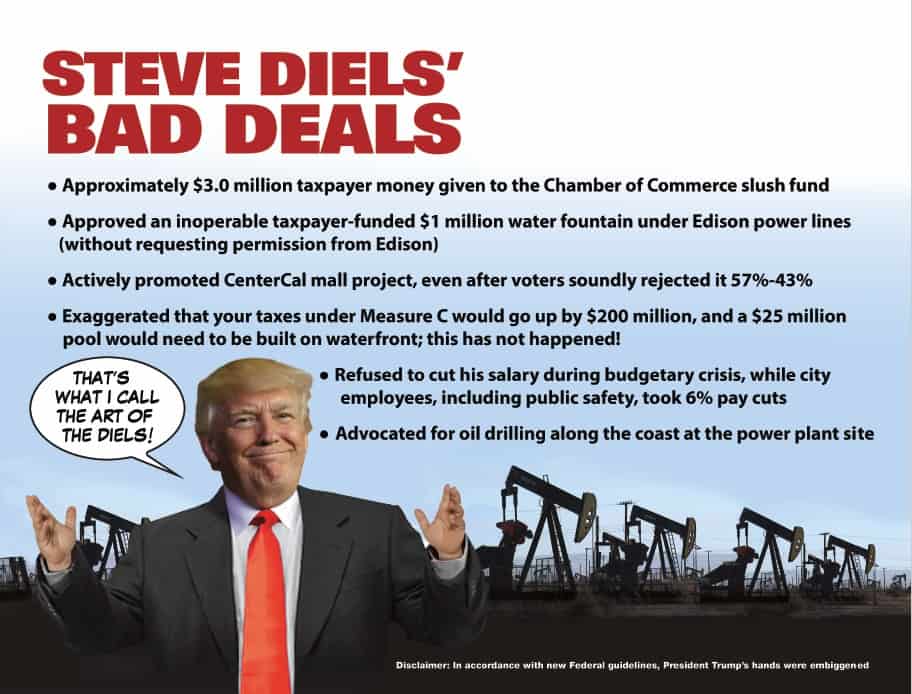 Steve Diels has been a blockhead for a very long time.  From his advocacy for a $1 million water fountain paid for by taxpayer dollars, but built on SoCal Edison property without permission…and built under high-voltage power lines (!!)  Obviously, SoCal Edison, surprised as they were that Diels had a fountain built on their property, does not let the water fountain operate because it is a major electrocution risk.
Diels regularly votes against the Redondo Beach majority on issues including Measure B (600 condos on the power plant site) and Measure C (mall on the pier and harbor) – but two examples.  He also advocated oil drilling on the power plant site, and donated $1,000 to the Donald Trump presidential campaign!  Additionally, he ran for Treasurer on a platform of saving taxpayers money, but instead kept his salary at a high enough level to boost his city pension to a much higher level through his retirement – all dollars out of the taxpayers pockets that they were not informed about.
You will note in his recent campaign posts that he blames everyone else for financial consequences to the taxpayer of his own bad decisions and votes.  He is counting on the voter not investigating his claims.  Don't let him get away with it.